What Makes Us Special
MJ is a 100% employee-owned ESOP, which truly offers a unique opportunity. Less than 2% of all US corporations are 100% ESOP owned. The benefit of MJ being a 100% employee-owned ESOP is that our employee owners' extra efforts contribute to the results that we all share in. However, what we are constantly striving to accomplish at MJ is that the ESOP is much more than a benefit, it is our culture!
COMMITS
To support our Core Values, understand and contribute to attaining our Vision, and is fully engaged
PERFORMS
By serving our Clients and fellow Employee / Owners at our highest quality and service level
IMPROVES
By always seeking and acting on ways to improve ourselves and strengthening the company
RECOGNIZES AND SHARES
By acknowledging the extra efforts of others and by all Employee / Owners sharing in our success
Our Vision
MJ will be a nationally-recognized, innovative infrastructure consulting firm.
Meet Our Executive Team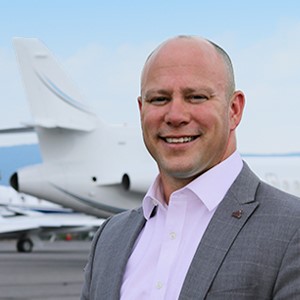 Chad Nixon
President and Chairman of the Board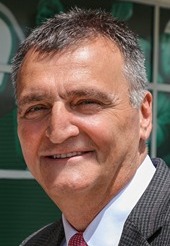 James Festa, PE
Chief Executive Officer
Tom Kendrick, PE
Vice President and Director of Transportation
Jeff Wood
Vice President and Regional Director of Aviation
Ruthanne Bulman, SHRM-SCP
Human Resources Director
What People Are Saying
We are more than pleased with the work they have done for us on a wide variety of assignments… the Town. They are a "partner" with the Town in the truest sense of the word based on their responsiveness, technical abilities, helping us obtain funding, and their passion to not only meet, but exceed our expectations. They have truly raised the bar in the Town of Bedford when it comes to consultant service expectations.
Jeff Foote
Town of Bedford
We are extremely pleased with the results of this project, a project that truly exceeded our expectations...
Carl Beardsley
Former Commissioner of Aviation, Greater Binghamton Airport
The quality of the work, the cooperation of the staff and the environmental ethic behind McFarland-Johnson has allowed the McFarland-Johnson team to become the current standard to which all biological consultants are compared.
John Lepore
Vermont Agency of Transportation
We rely on McFarland Johnson for all our aviation needs. We can, at a moment's notice, make a phone call...and get a response within minutes.
Sean Graham for Hamilton Airport
Village of Hamilton Director of Public Works
Beyond the expertise that MJ has, is a dedicated and personable staff who are hard working, motivated and committed to the successful completion of each and every project they work on. They maintain an excellent level of communication between the Town, contractor, and state agencies involved in a project. I would certainly recommend them for transportation related design work to any private developer or municipality.
Meghan Theriault
Goffstown Public Works Director
McFarland Johnson is an excellent consulting firm with an incredibly professional and responsive staff, who always go the extra mile. When MJ is on the team you can rest assured that the project will be completed on-time, within budget, and will serve as a great example for future projects in your community.
Camille Pattison, AICP
Transportation Manager